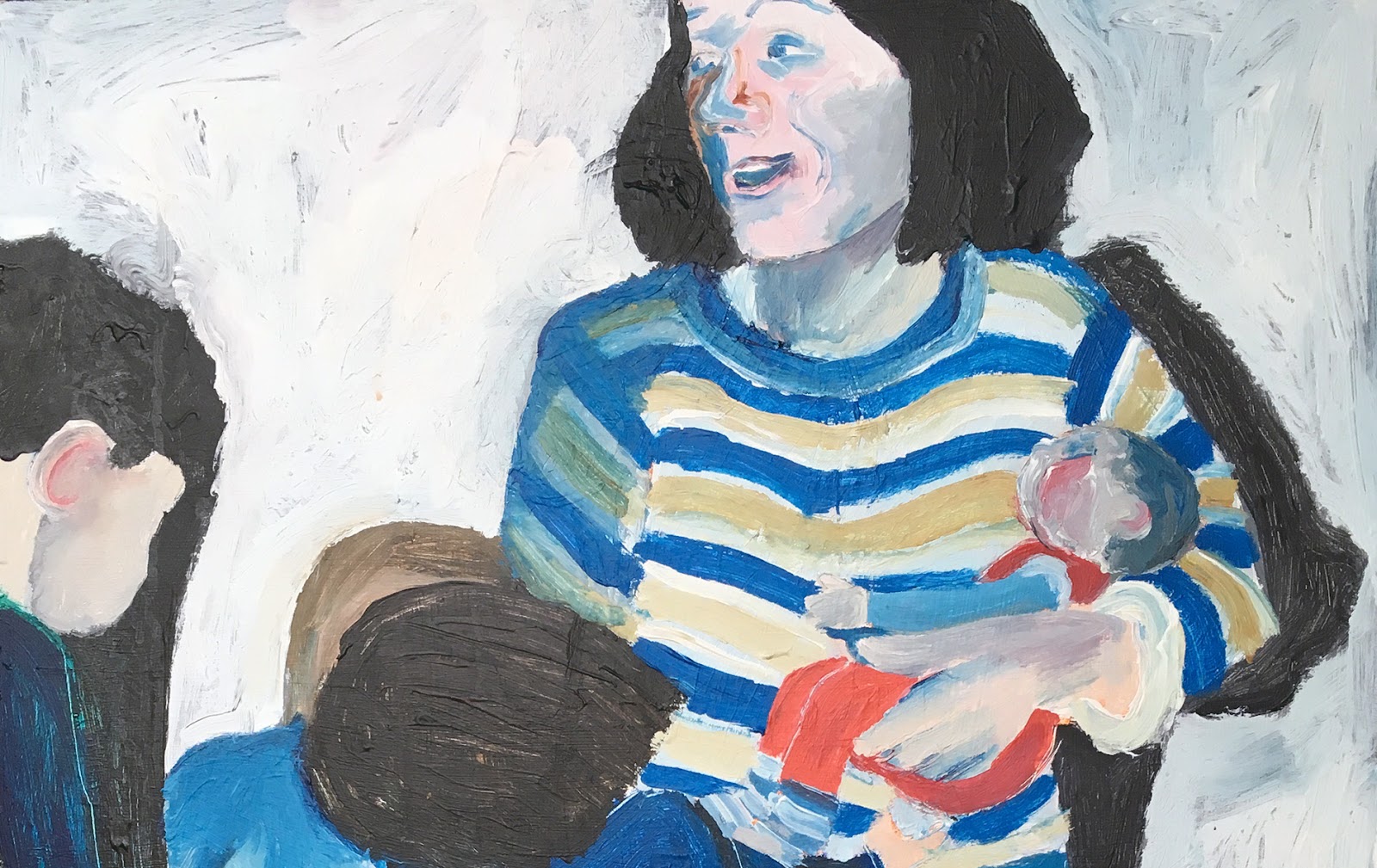 Elastic Times
"Time is elastic. We can go away from the event but at some point the elastic snaps and we always come back to it." (Nick Cave).
Elastic Times showcases Rebekka Tomal's work of the past five years. After an unexpected loss she explores her family's past based on old photographs with watercolour, acrylics and oil crayons.
Like an elastic the paintings take you back to the past, illuminate snippets of daily life situations, giving a glimpse into the intimacy of childhood. The focal point is always interaction, touch, relationship; trying to piece together a connection that has been lost.
Exhibiting with Sonja Guenther.