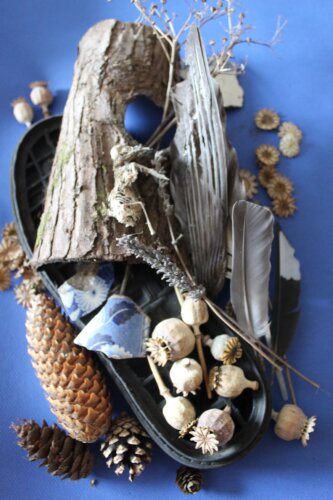 The Year that was in it
This exhibition explores the past year, unexpectedly finding freedom inside the restrictions imposed. This lead to a time to explore and reflect on the immediate vicinity, connecting with nature and appreciating often overlooked details that shifted and changed over the season.
CLODAGH HOLAHAN has exhibited internationally, as well as in Ireland (exhibitions included, the RHA, RUA and Oireachtas. She is a member of the VAI and a graduate of NCAD. She is now based in Thomastown and will be showing her artwork across two sites in town.The Community Hall and the Biodiversity Garden.