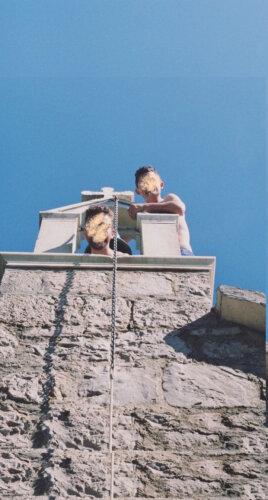 We're in here
A touching new play" – Irish Times
★★★★ "A sly contemporary play about temporary disconnection and lasting gratitude" – Musings In Intermissions.
WE'RE IN HERE is a 3 part video-theatre piece from John Doran.
Originally supported by Corcadorca as part of their event 'SHOW' in 2019, John adapted his play script into a deeply intimate video piece in April 2020.
The piece explores notions of Role Models, Talk Therapy & Shame.
Over a year since making the series, John is revisiting what he originally produced by adding a Part Four to the series, which will be included alongside the previous 3.
All you have to do is email pleasesendmewhatyouhave@gmail.com anytime during the AKA, and you will be automatically sent everything you need to enjoy the show. There will also be a suggested donation link too for you to pay to what you please. Suggested donation 8euro
Instagram & Twitter: @dohnjoran