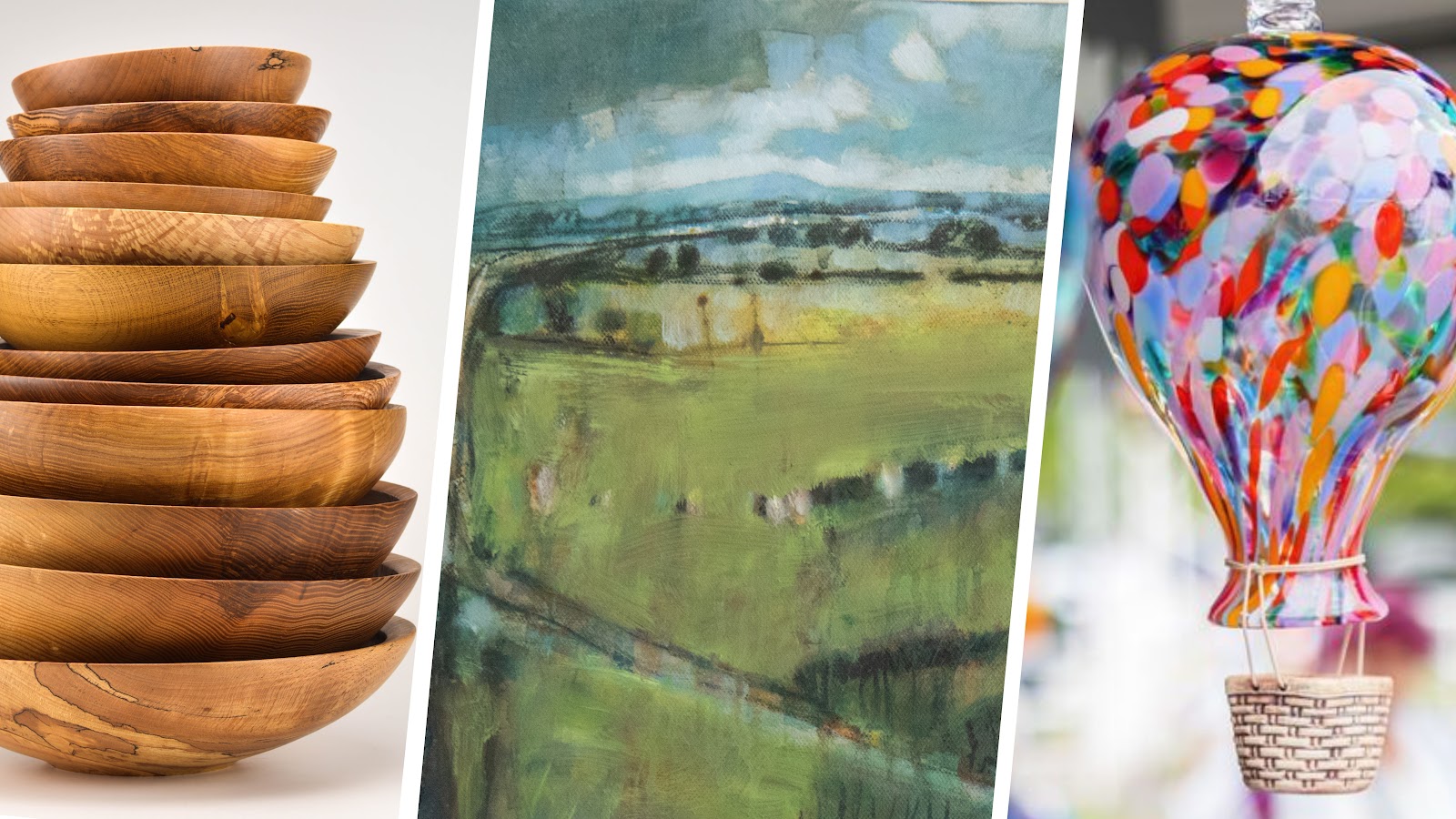 Paint, Wood and Glass @ the Glass Attic Gallery
Joint Exhibition featuring Painting by Ross Stewart, Woodturning by Eoghan Leadbetter and Glass by Rory Leadbetter.
Ross Stewart is a Kilkenny artist working in painting, illustration and animation.
Eoghan Leadbetter is a wood turner and furniture maker.
Rory Leadbetter is a glassmaker at Jerpoint Glass Studio.
12.00 to 17.00 on Sundays