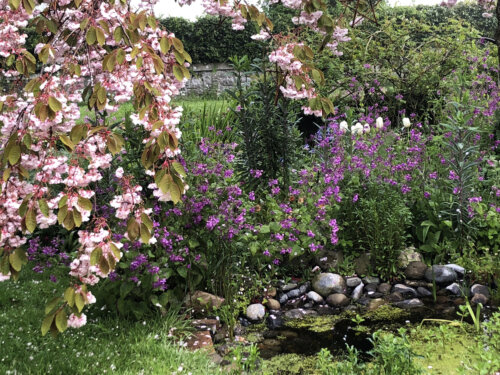 The Overhanging Garden
In 'The Overhanging Garden' artists Helena Gorey and Rob Pearson invite their neighbours into their garden at Burnchurch to share artworks from their personal collection in an exhibitions that looks closely at nature and the use of materials. Artworks by artists including Stephen Brandes, Marie Caulfield, Barrie Cooke, Lorenzo Tonti and Peter Scroope as well as the artists themselves will co exist with plants in The Shed, The Summer House, The Glass House and The Polly Tunnel.
The exhibition will be open from 2.00pm to 6.00 pm from the 8th to the 15th of August but if someone would like to make an appointment they can contact me by email or phone at helenagorey@icloud.com or 085 1296818.
Social: @helena_gorey & @wrens_nest_irl