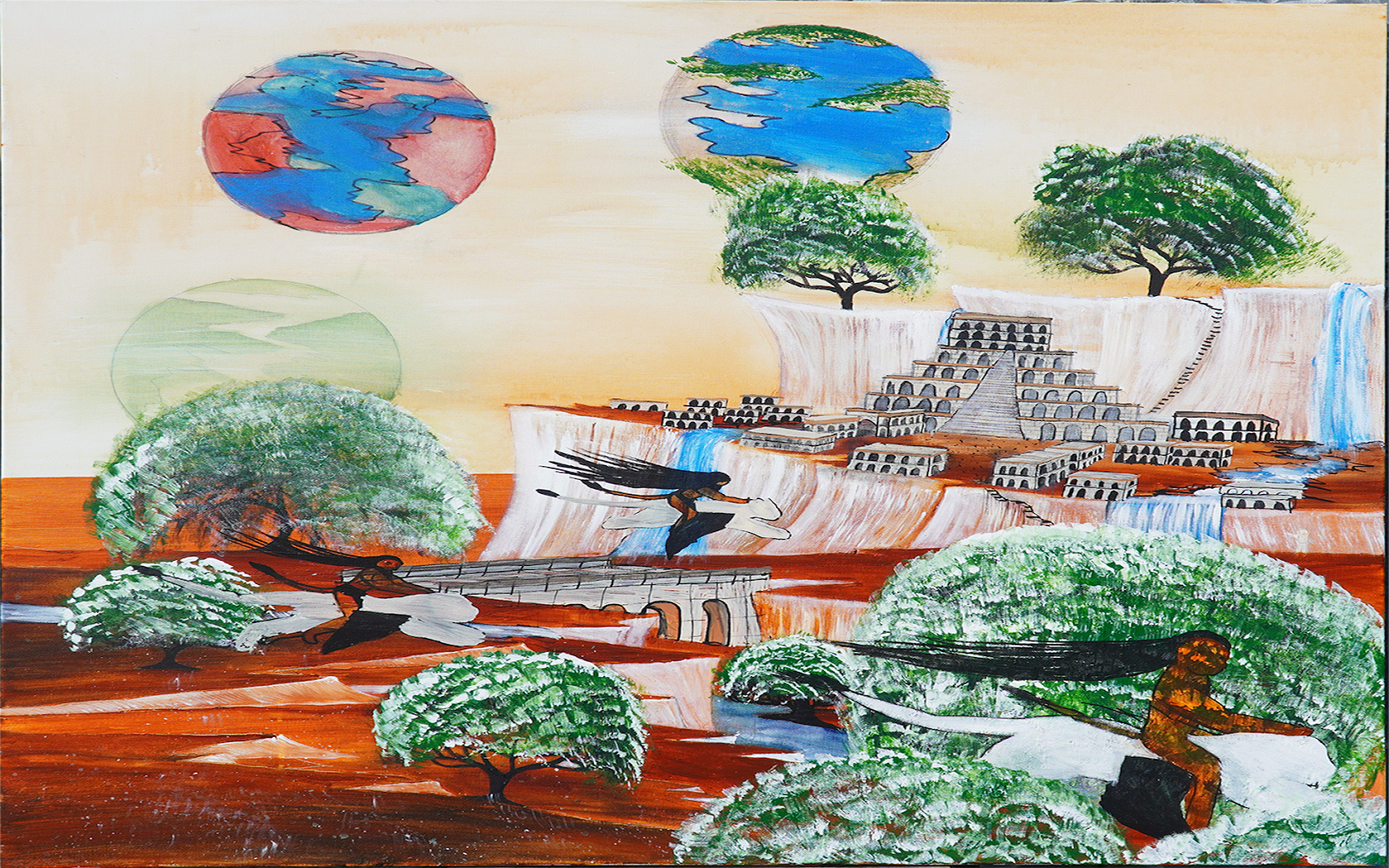 The Story of Castalia
The Story of Castalia, a 56 page full colour graphic novel will be launched on the opening of an exhibition of paintings from Brianna's serious of 46 paintings for this graphic novel. Brianna was inspired by the film Avatar.
" It was such an epic movie, I wanted to write a story in a different way, involving myself in the action with new terrain, new indigenous people and animals."
The Story of Castalia, a planet that fought for freedom of its people.